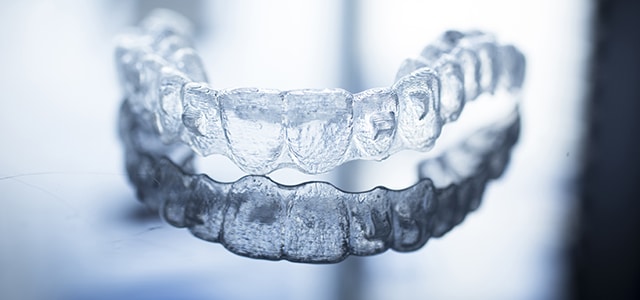 If you are considering straightening your teeth, chances are you have come across Invisalign during your searches
If you have concerns about the alignment of your teeth, but don't want to get braces, Invisalign might be the best option for you.
The Invisalign system is a virtually invisible and hygienic orthodontic treatment that uses an innovative approach to effectively straighten teeth. Invisalign has a different process to traditional braces. Aligner trays made of smooth, comfortable, BPA-free clear plastic are worn over your teeth to subtly and gently move your teeth.
Once you and the team at Best Smile Orthodontists agree Invisalign treatment is right for you, your dentist will take photos, X-rays, and either impressions or a scan of your teeth. These records will be used to make a 3D treatment plan, which will be used to design the custom-made Invisalign aligners.
How long does Invisalign take?
The length of treatment depends on the severity of your case and can only be determined during a consultation with Dr Amrik Manku at Best Smile Orthodontist. However, the average case takes about 12 months for adults.
The length of time necessary for a teen patient may vary and can be determined by Dr Manku. His bright smile and calm gentle nature makes him approachable, easy to work with and happy to answer any questions or concerns regarding your orthodontic treatment.
What are the benefits of Invisalign?
There are a range of benefits to Invisalign besides the obvious aesthetic ones which include:
Better oral health – Invisalign aligners are removable, so it's easier to clean your teeth and maintain your oral health during treatment.
Smile – most people won't know you're going through orthodontic treatment when you're wearing Invisalign clear aligners because they are virtually invisible!
Freedom to celebrate – Got a special occasion coming up? No problem, just take your aligners out for the event and pop them back in when you're done.
Keep an active lifestyle – With Invisalign clear aligners, you don't have to worry about your treatment interfering with your active lifestyle.
The predictable, comfortable way to beautiful smiles.
Potentially fewer doctor visits – Invisalign treatment is ideal for your busy schedule, with doctor visits only required approximately every six to eight weeks
Invisalign can treat the following dental issues
Gaps in teeth
Crowded teeth
Overbite
Under bite
Cross bite
Is Invisalign painful?
Invisalign is certainly not completely painless. Generally, it is less painful than traditional metal braces. Like any type of orthodontic treatment, the pain fades after your teeth adjust to wearing the aligners and to having new aligners swapped in and out. Your Invisalign aligners will be a bit painful at first from the aligners pressing against the teeth, and the mild pain that comes with having the aligners in your mouth when you are not used to them.
You will get used to having the aligners in your mouth however. When you go to get your new aligners each time from Best Smile Orthodontist you will notice a slight tenderness and a bit of pain as your teeth are being directed closer to the correct position with each change of aligner.
Invisalign from Best Smiles Orthodontist Sydney
If you would like to find out more or to book a consultation with Dr Amrik Manku at Best Smile Orthodontist contact our practice today!